If you would like to connect your PAP Alert to any new installation of
Post Affiliate Pro
, then follow the next steps:
1. Open the main PAPAlert window by double clicking the PAPAlert icon in the Systray.
The following window will open: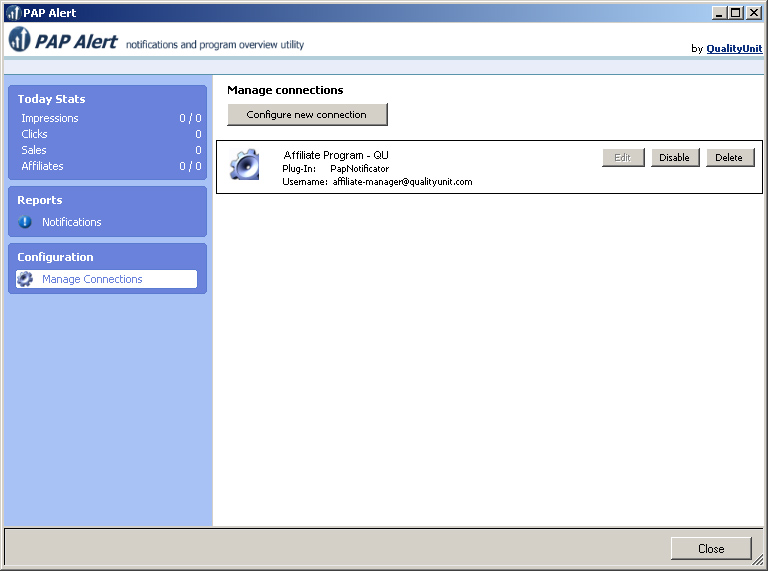 2. Click the menu item called
Manage Connections
and than the
Configure new connection
button.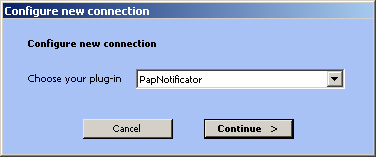 Select plugin
PapNotificator

3. Click
Continue >
and fill the required parameters:
- Url to main directory of your installation of PAP4 (url to the installation directory, where there are sub-directories like merchants, affiliates, accounts and similar)
- username and password of your merchant user or affiliate user
- frequency of checks - defines how often will PAPAlert check new events in your PAP4 installation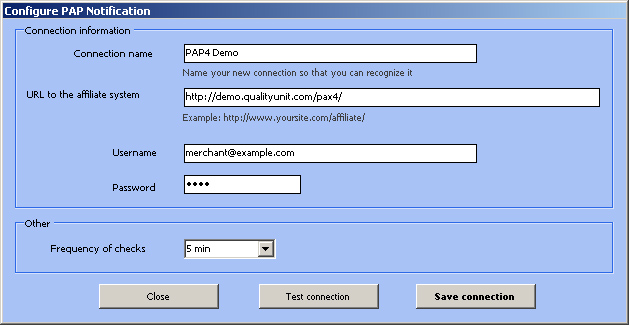 4. You can test the connection by clicking the
Test connection
button to test if you defined all the values correctly. You should see message
Test passed
if all was defined well.
5. Click the
Save connection
button and a new connection should be created in the list of your connections.