Your software download validity on your Downloadable license already expired? Feel free to renew your download validity anytime in the members area. This is the step by step guide how to do it.
Navigate into the members area login screen and log into your account.
Choose the product for which you would like to extend download period and click ''Extend download period''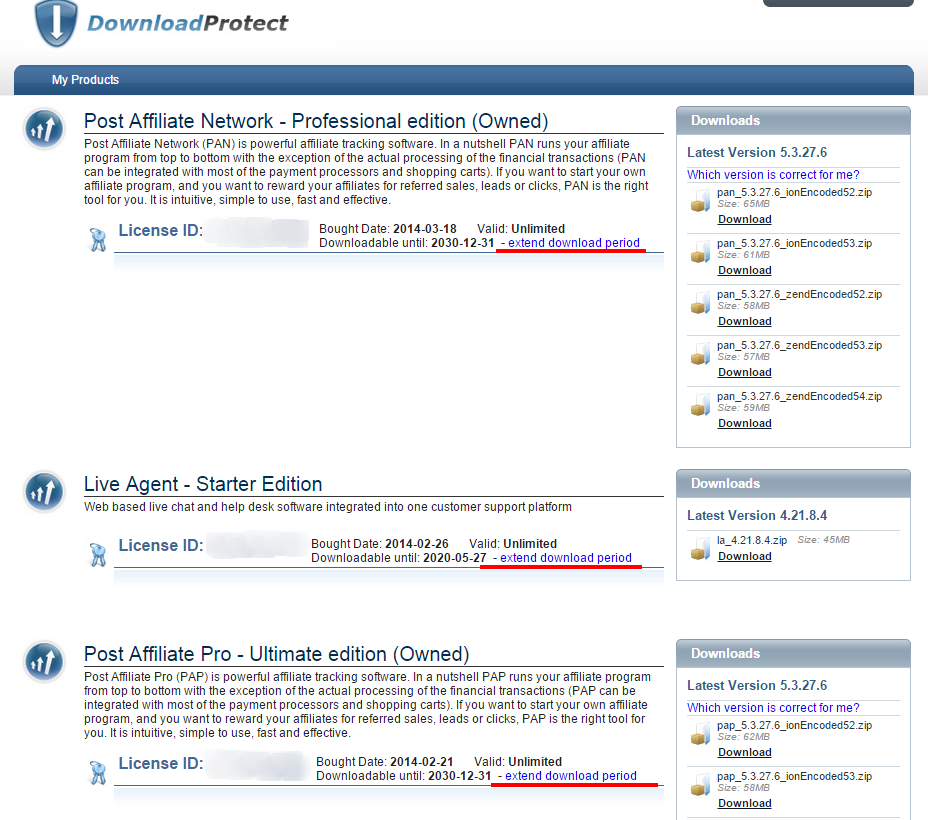 Pay for the update package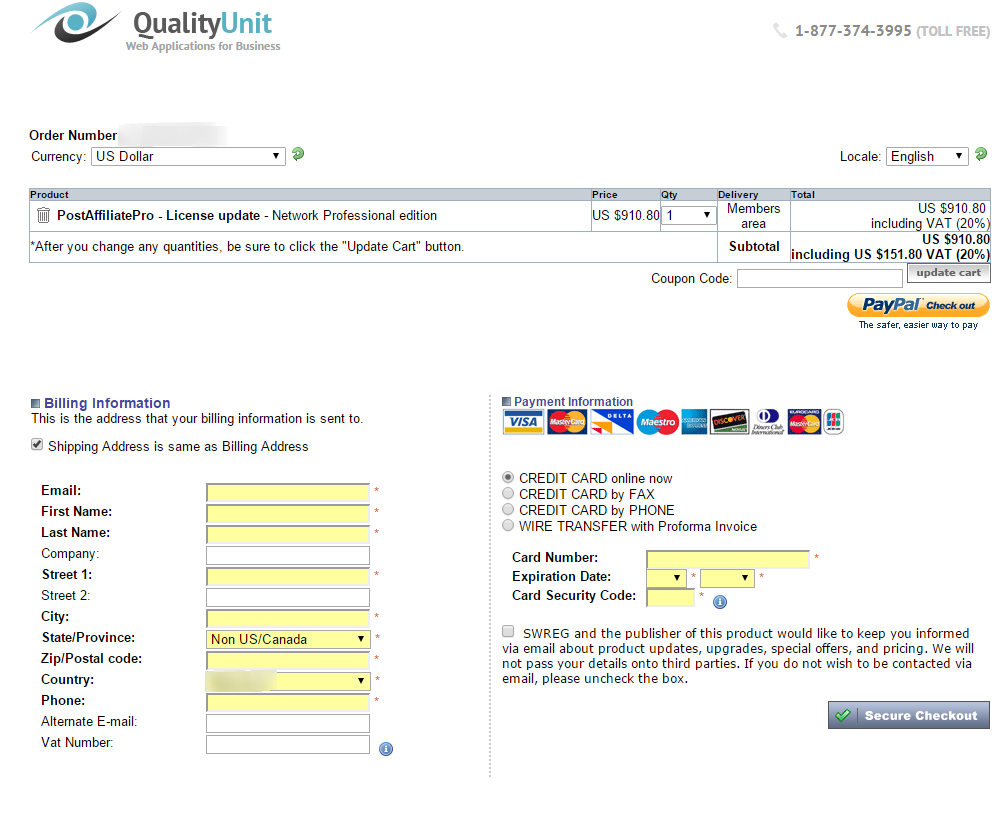 Now when you refresh the customer portal you should be able to download the installation package of the software again. That is it. If not, then please contact us at support@qualityunit.com and send us the ID of your order and the ID of the license for which you were extending the validity.