After the coupon banner is created you need to create coupon codes for it. Open the Coupons tab and then either import or generate coupons

Generate coupons
With this option you can generate randomized coupon codes directly in the software, however you will still need to import these coupons to your ecommerce software so your customers can actually use them.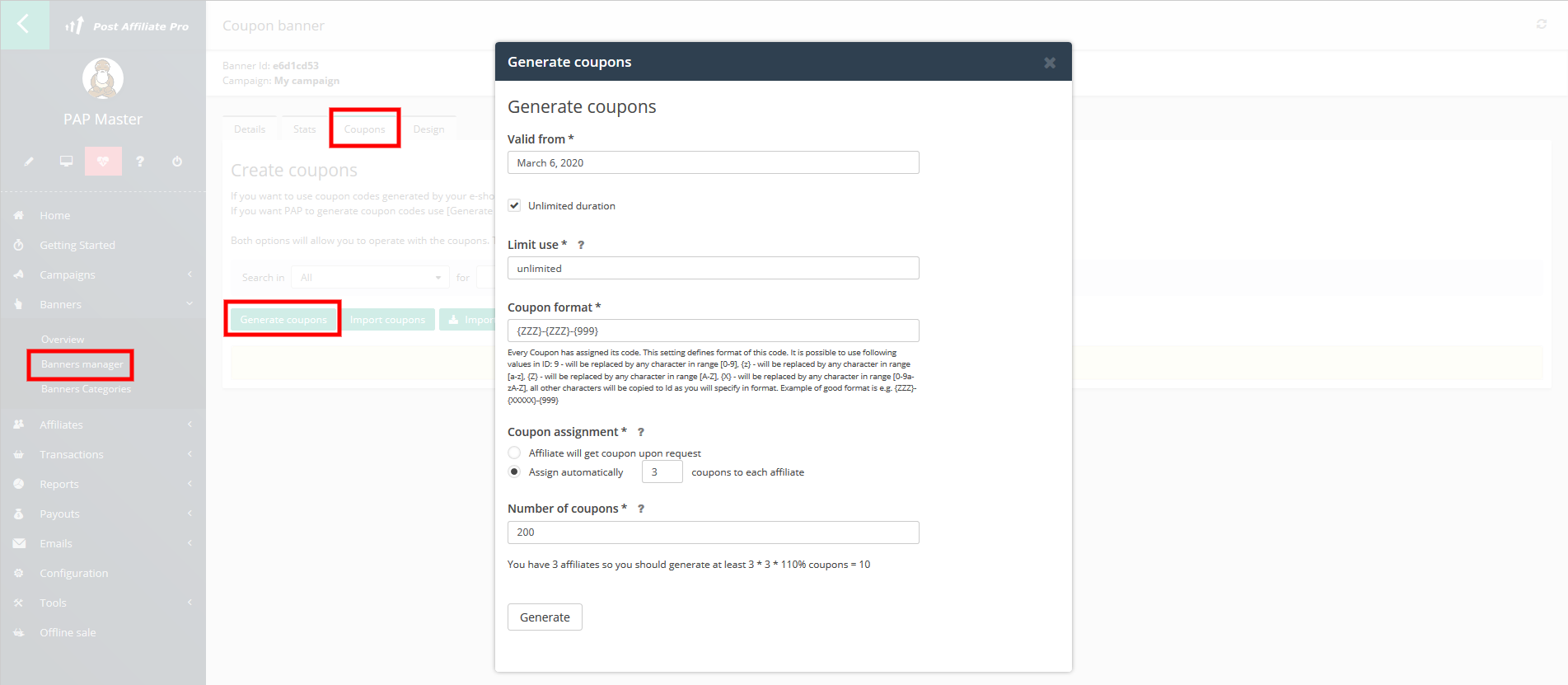 While generating the coupons there are two options how affiliates can use it:

Affiliate will get coupon upon request - affiliate will be able to ask for allowed number of coupons (based on Maximum coupons per affiliate). To get assigned an unassigned coupon, the affiliate can use the "Get another coupon" button in his panel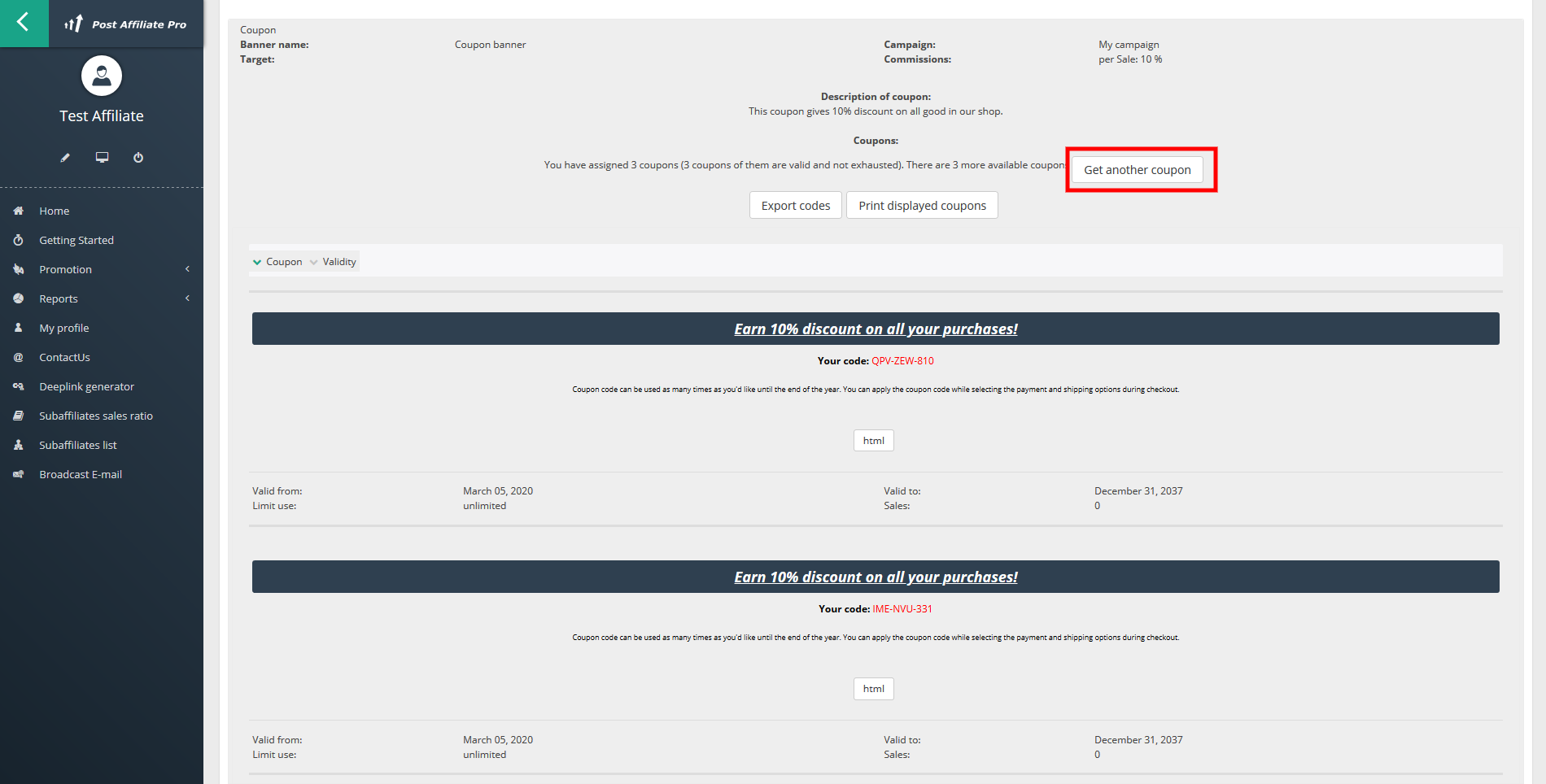 Alternatively with this option you as the merchant will be able to manually assign specific coupon code to an affiliate.
Assign automatically
- coupon codes (defined number) will be automatically assigned to affiliates (based on Maximum coupons per affiliate) so they will not be able to ask for more coupons.
In both cases, if there are not enough coupons for all the affiliates, only first of them will be able to get coupon codes. E.g. if you can only offer discount in total amount of $1000 and each coupon is for $10 and you have 110 affiliates, then ten of them will not get a coupon code if you give one coupon to each affiliate.