To integrate Post Affiliate Pro with Aweber, you have to create a custom Email parser in Aweber, and enable the 'AWeber Autoresponder Integration' plugin in Post Affiliate Pro.
To create a custom Email parser:
Login to your Aweber account and navigate to 'My Lists' -> 'Email parser' in the top menu.
Click on 'add new' Custom Parser at the botton of the page
Fill the form exactly as in the screenshot below. Only the description can be changed. Then click 'Save'.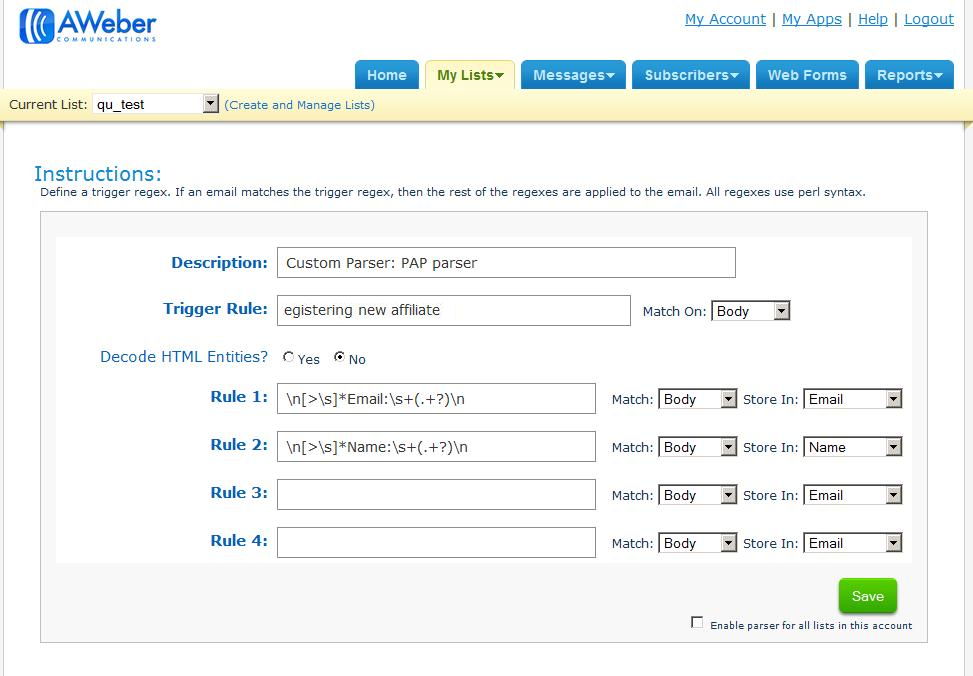 NOTE: The trigger is deliberately 'egistering new affiliate' since it seems, the 'aweber email parser' skips the first letter, therefore from "Registering new affiliate" string it reads only 'egistering new affiliate'