Anytime you send an email, the email is saved and you can send the same email message again, if you choose it from the list of sent emails (since version 4.1.30.1). You can create templates this way - emails that you can send to your affiliates as reminders or special offers from time to time without a need of typing the entire email with all variables but minor changes again and again.
Here is the example of a simple informative email which is being sent. When the mail is sent, click the link
Load email from the template...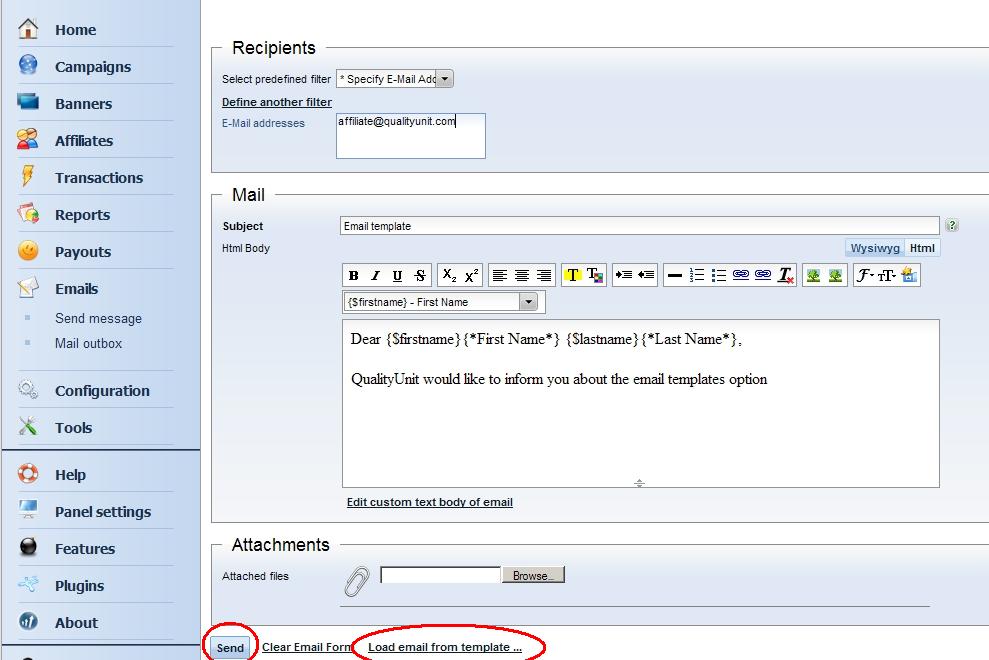 List of sent emails would appear:
If you click the icon in the Action column of the actual email from the list, the email would be uploaded to the Send message window.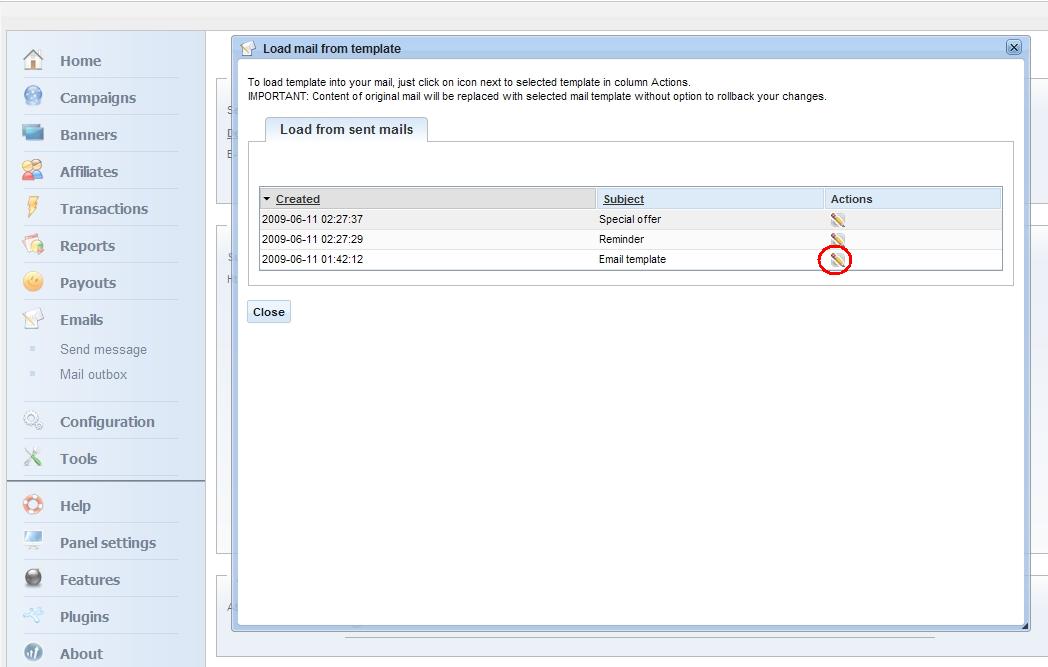 Now, you can change the email content, recipients and attachments and finally, send the email.