By default, all campaigns in Post Affiliate Pro are public, so all affiliates can view and promote them. Private campaigns allow you to create campaigns visible only to invited affiliates.
Golden rule

- do not use private campaigns if your sale aim is to give different commissions to different affiliates. In that case use Commission Groups.
- You want to show certain creatives/banners/links only to a certain group of affiliates
- You have products which only specific affiliates can promote
- You would like to create Public - with manual approval campaigns, if you want the affiliates to send in a request before they can earn on a campaign
This feature is not active by default. First, activate the feature, under > Configuration > Features. Search for Private campaigns, then click activate.
Once the feature is activated, go to Campaigns > Campaign manager, then edit any campaign. You'll see a new section called "Campaign type."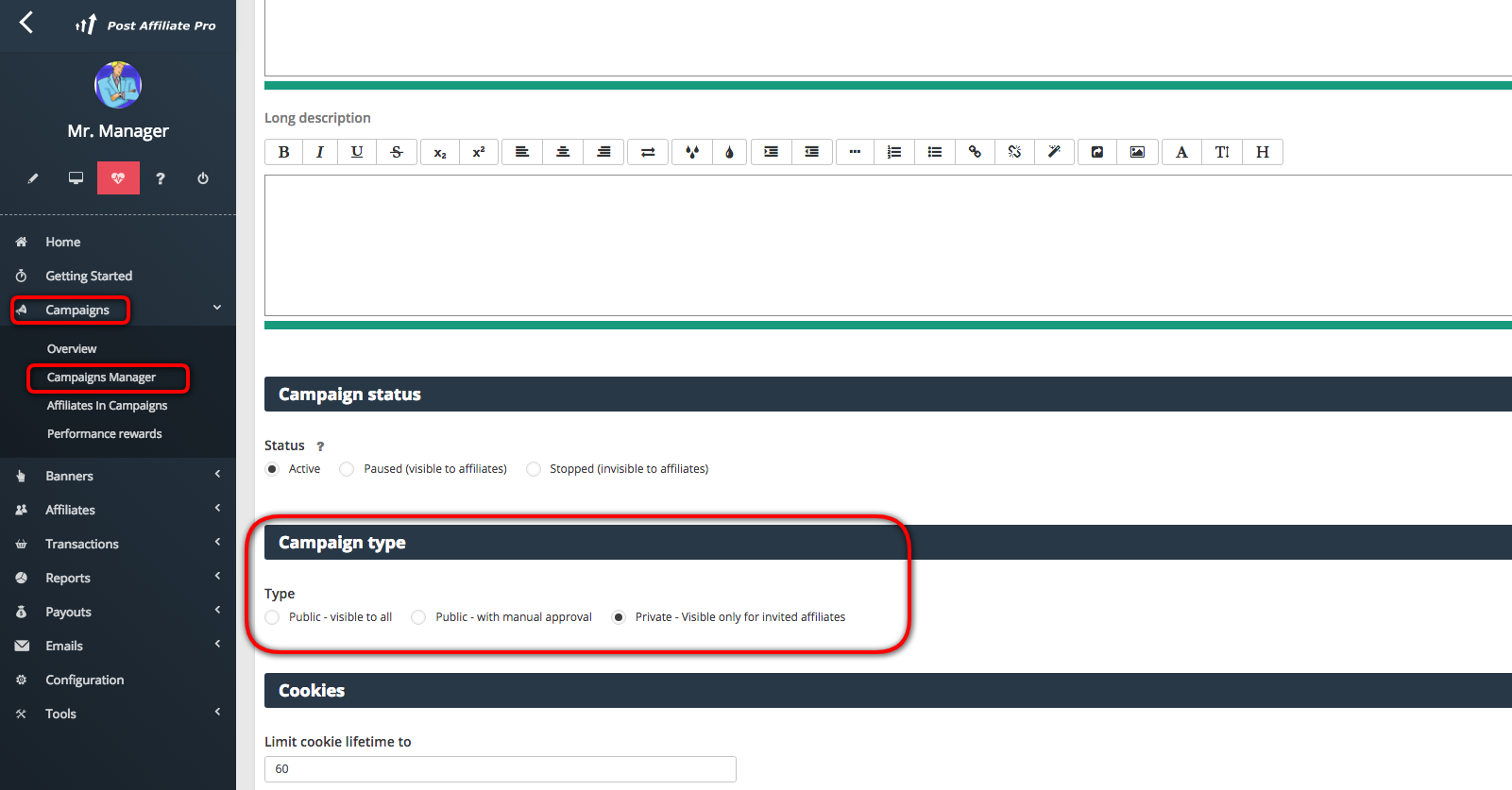 Inside the Campaign manager you can choose from three types:
Public - the campaign will be visible to all affiliates
Public with manual approval - the campaign will be visible to all affiliates, but they have to be approved by the merchant before they can promote and use banners from this campaign
Private - the campaign will only be visible to invited affiliates

To invite affiliates to a private campaign, navigate to Affiliates > Affiliate manager, then you'll see a new button above the affiliate grid - Invite to campaign.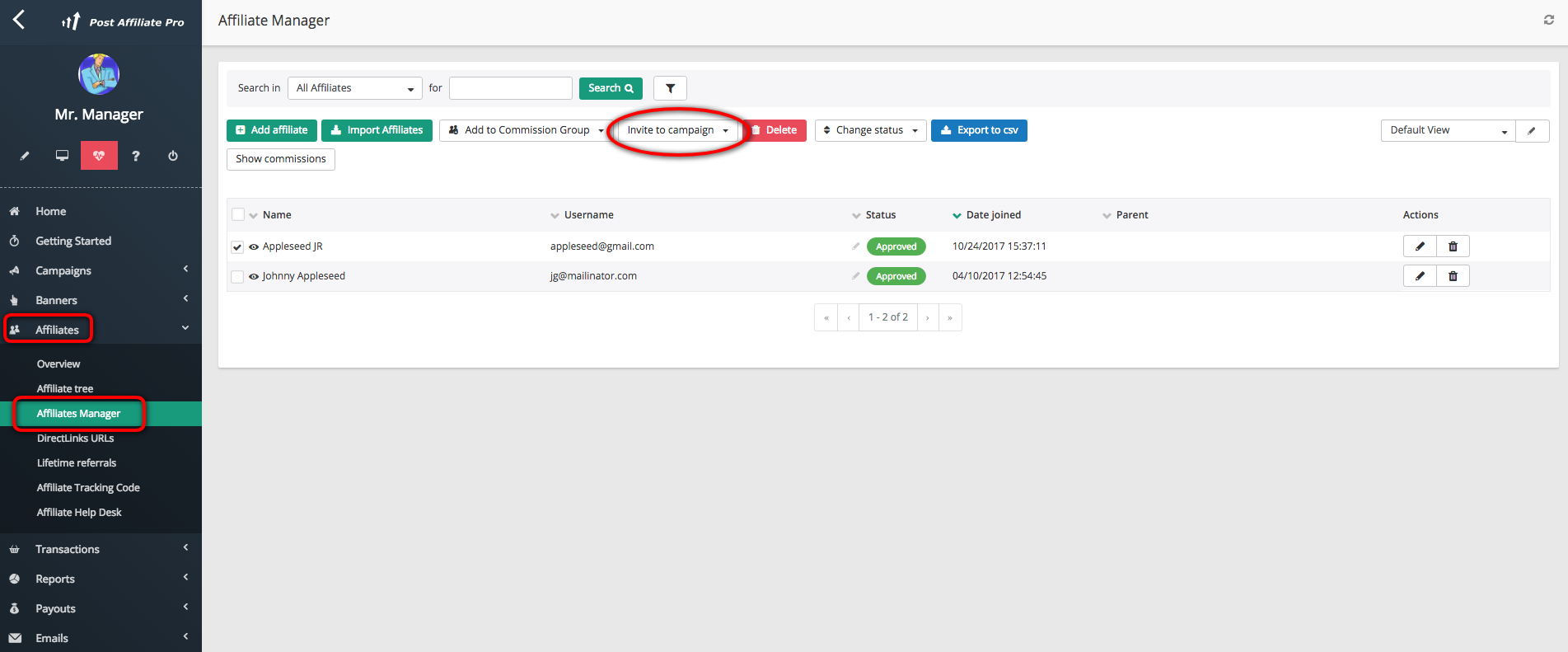 Select the affiliates you want to invite, then click Invite to campaign and choose the private campaign you want to invite them to.

When an affiliate wants to apply for a Public - with manual approval- campaign, he can proceed from Affiliate panel > Promotion > Campaigns > Apply for this campaign


Once the affiliate requests to join, the merchant will get an email notification, however it must be enabled under Configuration > Email notifications > Merchant notifications > On affiliate join to campaign.
The affiliate's application can then be approved or declined in Campaigns > Affiliates in campaigns section