Invoices
In Post Affiliate Pro you can generate invoices for your affiliates. You can automatically send the invoice via email right after paying the affiliates. To setup the invoice format navigate to
Configuration> Invoice format
. There is a default one already. You can use it, modify it or create your own design of the invoice. To enable the generation of invoices, you have to check the checkbox of "Generate invoices". You can use a lot of variables in the invoice by selecting them from the drop-down menu above the invoice textbox.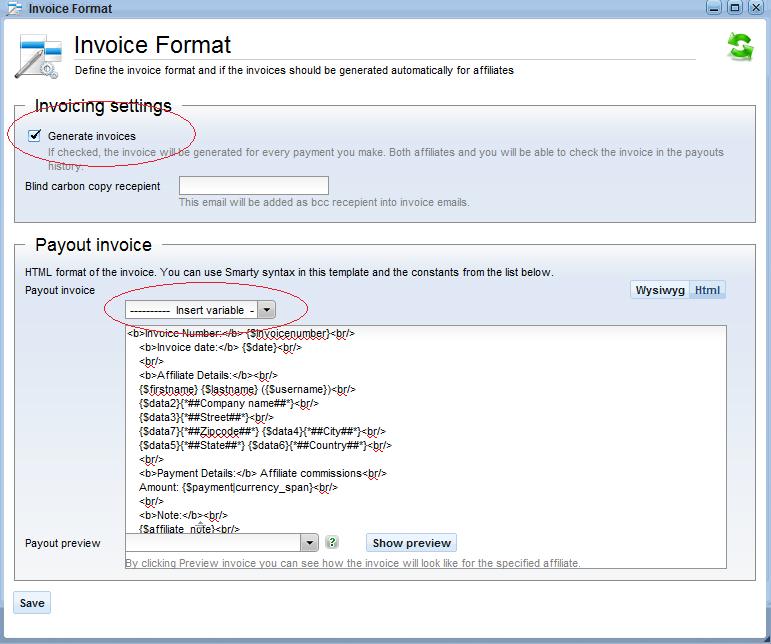 Emailing the invoice
In the Configuration section, you can also find the section for Email templates. There you can find and modify the invoice email. That is the email which can be automatically sent to affiliates right after the payment. The invoice email can be modified and customized the way you need. The invoice variable will add the invoice text into the email.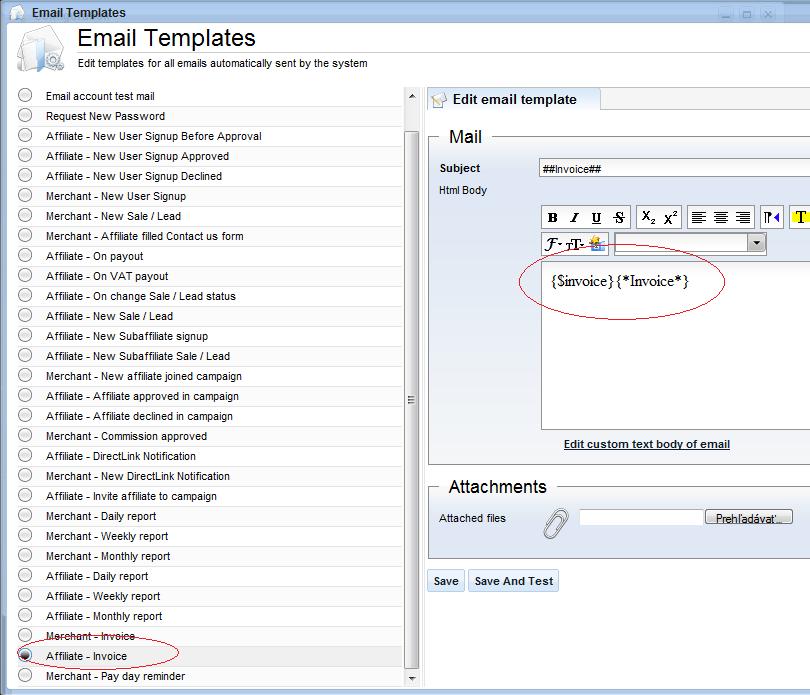 The similar email can be sent to the merchant, just choose Merchant - Invoice email template.
The emails are sent right after the payment, as mentioned before. When doing the payout in
Payouts > Pay affiliates
section, there will be few options for sending emails with the invoice.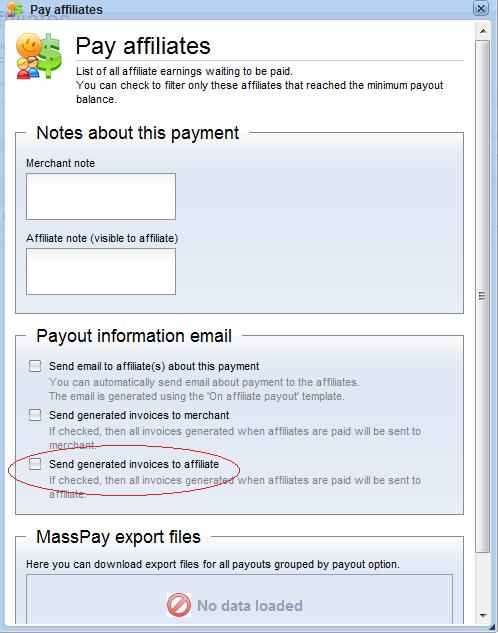 VAT handling
You can deduct VAT from your affiliate's commissions. To do that, you can use the VAT handling which is described here:
https://support.qualityunit.com/513336-VAT-handling