Lightbox banner is another type of media banner. It is always opens upon arrival at the particular site where the banner code is inserted.
Activating the Lightbox banner feature
---
You can activate this feature in the merchant panel at Configuration > Features (see attached image) and then you need to reload the application. After reload you can start creating your Lightbox banners in the Banners manager.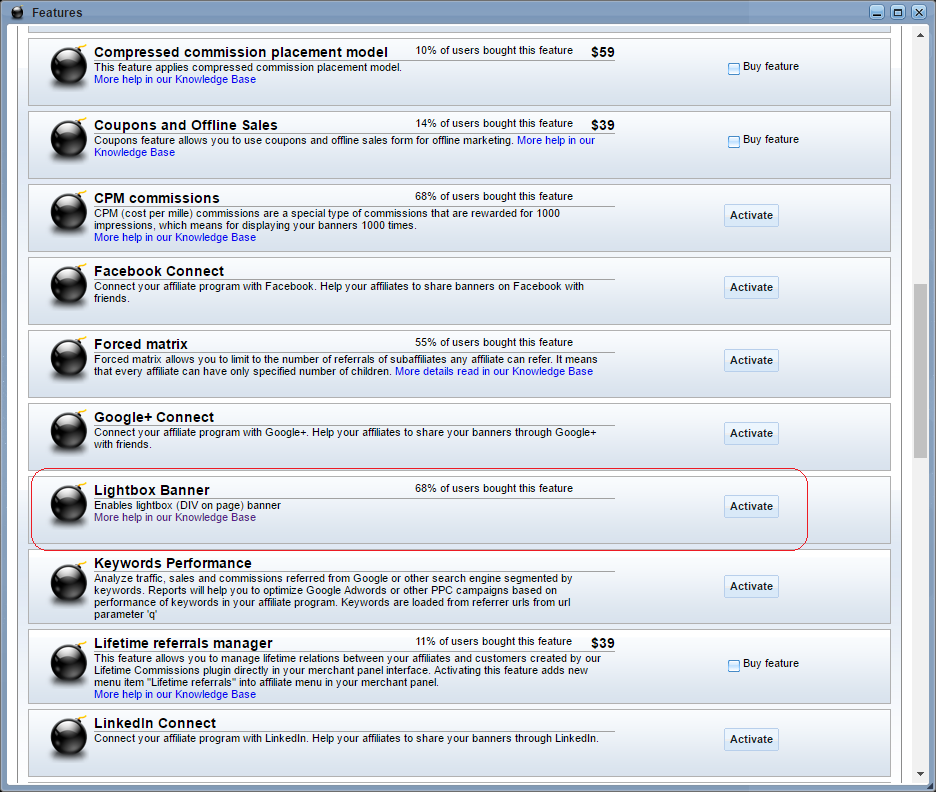 Creating Lightbox banners
---
As a merchant you can create new banner at
Banners > Banners manager > Add banner > Lightbox.
If you don't see the
Lightbox
option in the banner types list after you clicked the
Add banner
button, then you need to activate the
Lightbox Banner
feature first (as mentioned above) and then reload the application.

The next step is to fill out standard fields of banner like: Name, Campaign and Destination URL. In the Banner Parameters section you can set banner opacity (transparency) or in another words how much an image will obscure the background. The higher number is used, the less transparent banner you get.
Then there are buttons for uploading of images: the main image and thumbnail image. Main image is the one that is actually displayed upon arrival on a site where the banner code is inserted. Thumbnail image is just an image which is shown to your affiliates when they browse the available banners.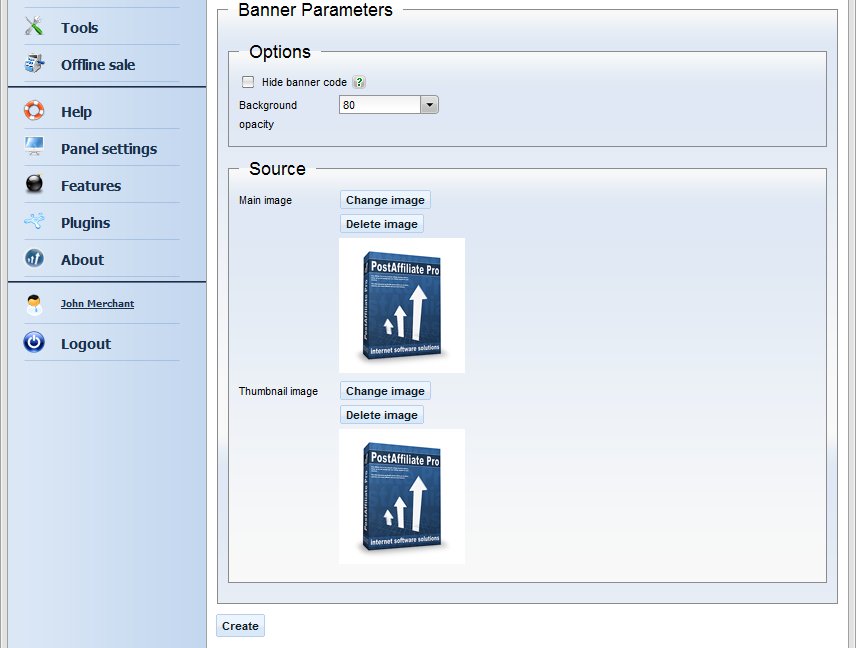 How will
affiliates
see my
Lightbox banner ?
---
Right after you create a Lightbox banner your affiliates should see it in their panel at
Promotion > Banners & Links
. Then after clicking on "get banner code" the code is displayed and the affiliate can use it in his pages to display the particular banner. From the affiliates point of view a lightbox banner is just like any other banner, he can Copy & Paste the banner code to his page to get it displayed.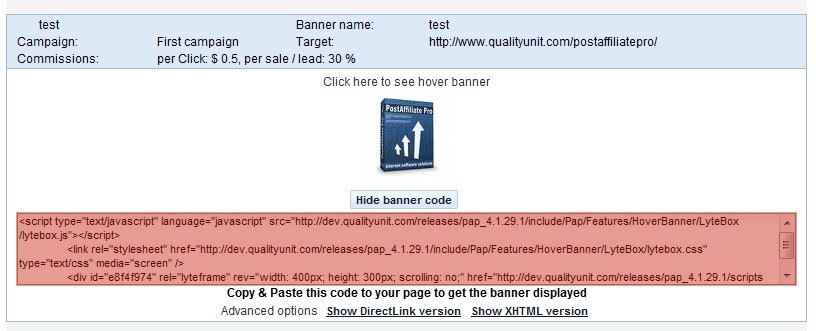 Every time the page with the banner code is loaded, the banner is displayed - in order to visit the site the banner is promoting, click the banner and you will be sent to the particular landing page including the tracking parameters in the URL. The banner can be easily closed and will be displayed again upon every reload of the particular page.
And finally this is how the banner will look like: