In some cases you might want to log in as one of your affiliates. For example to get a link or banner code for an affiliate, or simply just to have a look at what the affiliate sees in their panel.
There is a simple way directly from your merchant panel; even without knowing the affiliate credentials. Go to
Affiliates> Affiliate manager,
then click the
pencil icon
next to the affiliate you want to login as.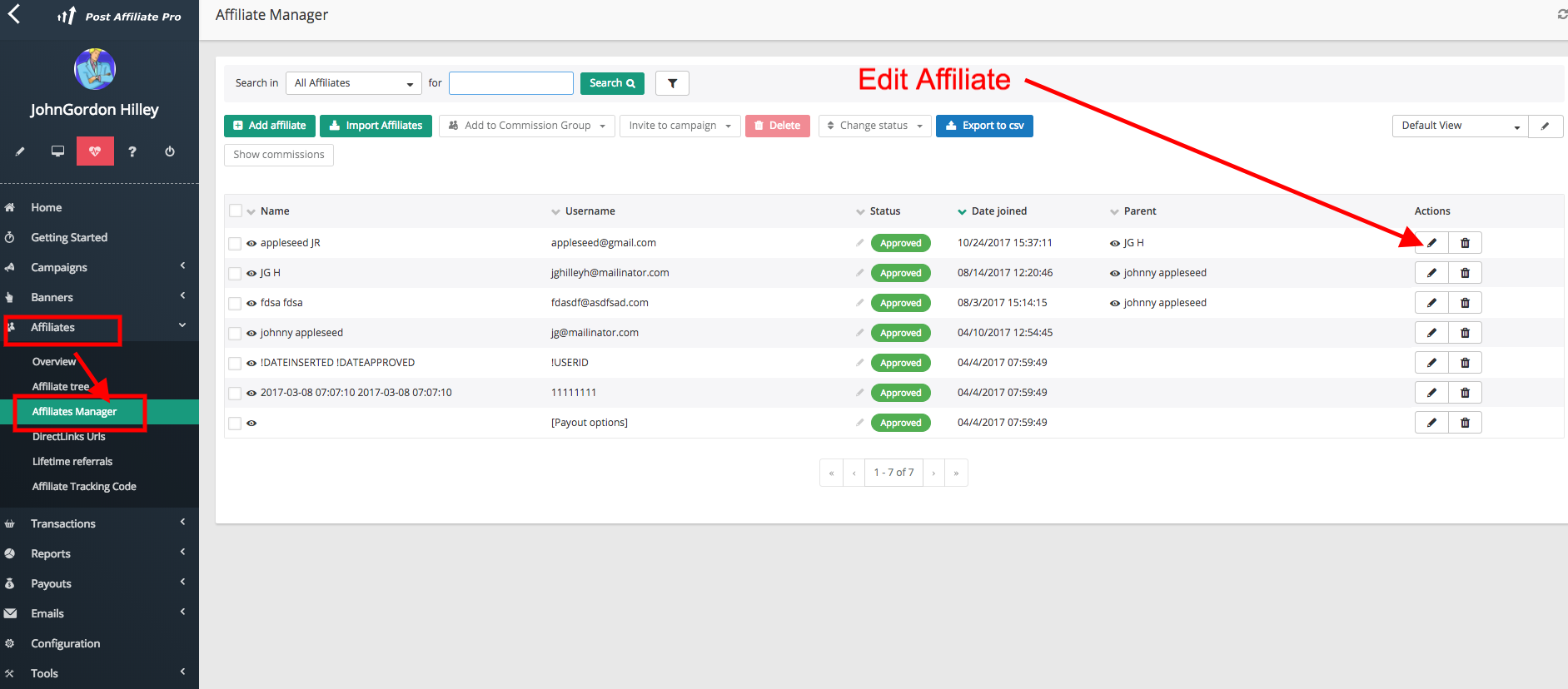 In the upper right corner of the edit affiliate screen, click the button that looks like 3 horizontal lines, then click "Login to affiliate panel".


Please note that in older versions of Post Affiliate Pro you might get a browser notification about pop-up window being blocked, so enable the pop-ups for your Post affiliate Pro installation domain and then click on "Login to affiliate panel" again.