Did you know this menu supports drag and drop?
Affiliates and merchants can modify it easily... Each affiliate will have different menu. All icons in windows are possible to be dragged or added to the menu. So, if you want to have some new icon in quick menu you can do it the following way:
1) Open the desired window and drag the icon found in its top-left corner to the quick launch bar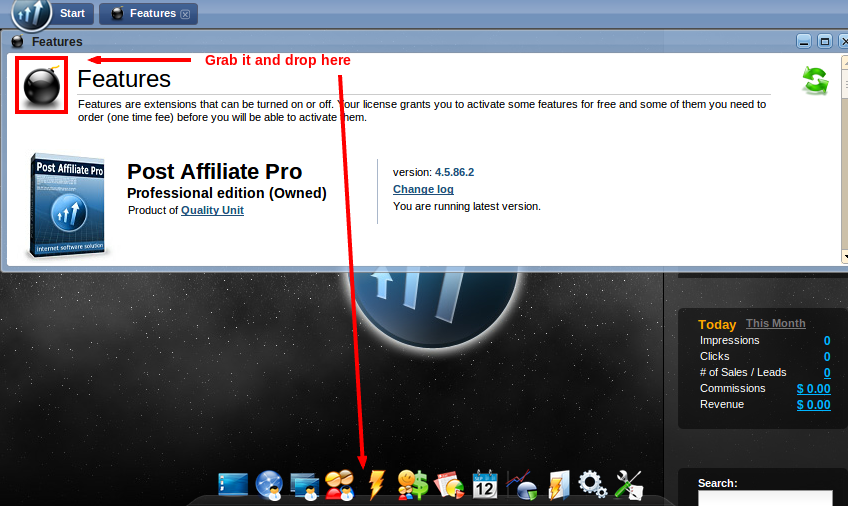 2) Open the desired window and right-click its top bar and choose "Add to Quick Launch"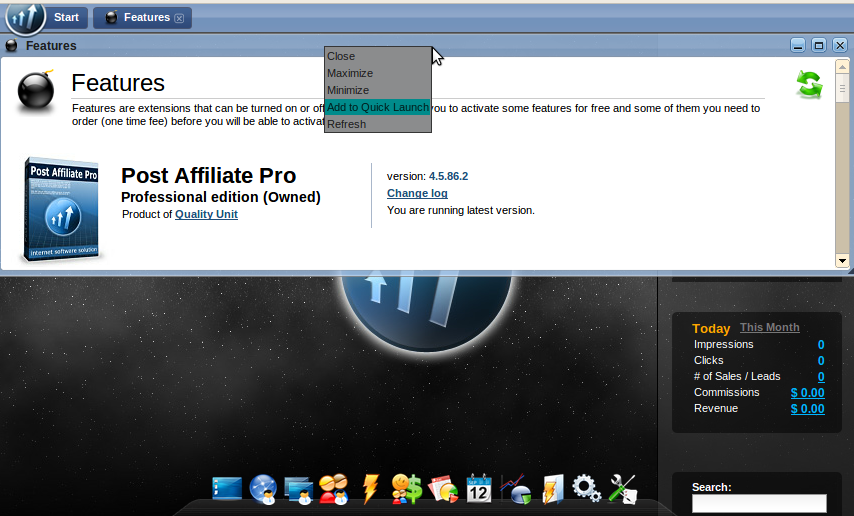 To delete the icon, just drag it out from the menu to an empty space on the desktop. You will be asked whether to remove it or not.