Post Affiliate Pro can run your affiliate program even with the default configuration.
However, you should check the configuration and fine tune it for your own needs.
You can find the configuration possibilities in your merchant panel under the Configuration menu item.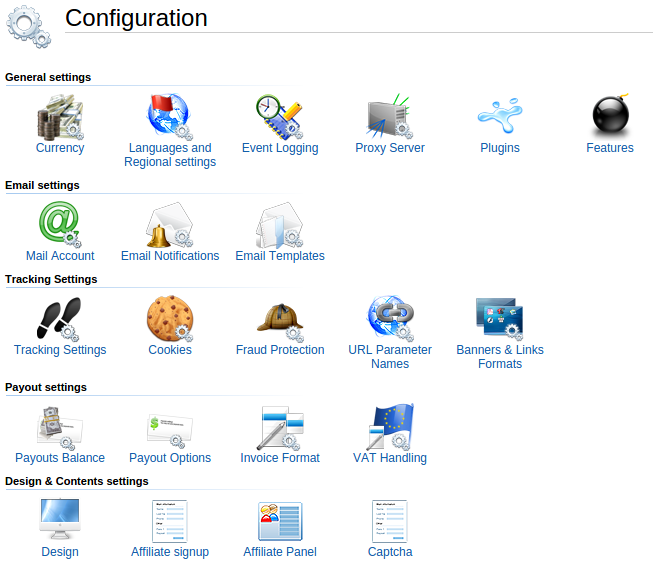 There you'll see icons for areas that can be configured in couple sections.

General settings - most important in this section is possibility to enable plugins and activate features you want to have in the system. The choice of available features depends on your PAP plan (Pro, Ultimate or Network). Even in lower editions you can purchase feature (for a one time fee) you wish to use, or upgrade to a higher edition which includes them.
Email settings - here you can configure your mail account or manage the templates and email notification.
Tracking settings - choose which format of tracking links you want to use, set Fraud protection parameters, Cookies, etc.
Payout setting - select which payout methods you want to support for payments to your affiliates, and set the minimum payout options, etc.
Design & Contents settings - section where you can customize the look&feel and contents of your affiliate panel and signup form.
Check the video about first steps in the software:
and here is another video about initial basics configuration:
Continue to the next step of setting - 4. Setting up campaign(s) and commissions