The multitier commissions allows you to pay commissions to parent-affiliates for their sub-affiliate´s sales. For example if affiliate A has the sub-affiliate B and B refers a sale, B will get the standard (1st tier commission) and A will get the 2nd tier commission - for more info about affiliate tree visit this article.
To set up multitier commissions go to Campaigns --> Campaign manager --> Edit your campaign --> Commissions settings tab --> Edit. You can find more detailed info about campaign and commission setup here.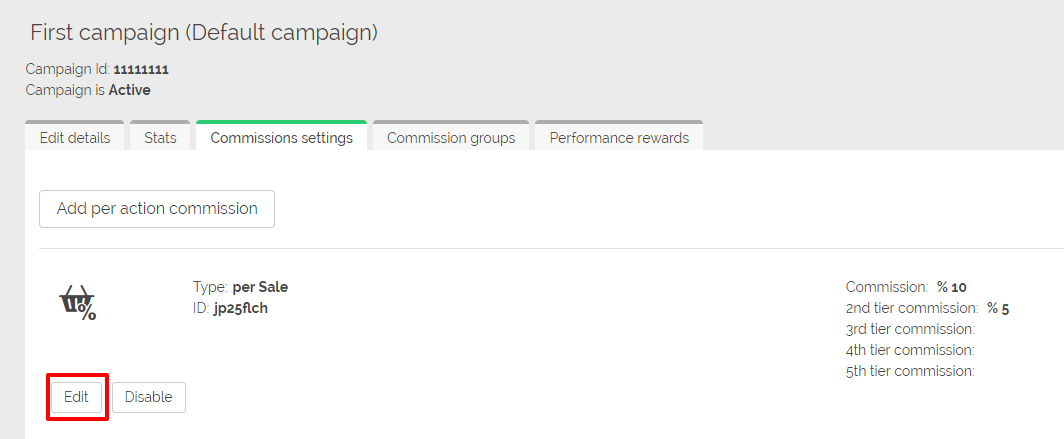 When you open the settings of some type of commissions, you can set the standard commission to be generated for the direct referrer (commission for the affiliate who referred the sale/lead). If you check the checkbox Support multi tier commissions, you will be able to add tier commissions for up to 100 tiers. You can choose between fixed or percentage based commissions. The percentage is always calculated from the actual total cost of the tracked sale. It's NOT calculated as percentage of the previous tier.